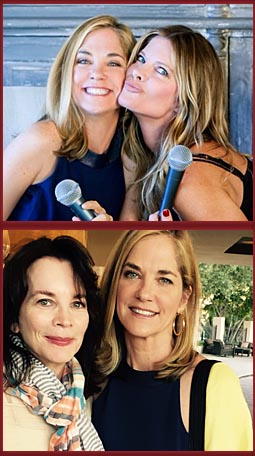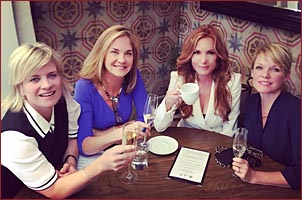 (April 28, 2016) The road to The Emmys! I have had a wonderfully fun and exciting week. I celebrated with Michelle Stafford on her mamaagogo blog. You have to check it out… She's interviewed many of her friends and of course she is just downright hilarious. What a delightful and inspiring Woman she is. And that evening I celebrated with my dear friend Susan Batten down at the Newport Beach Film Festival where her film SHOWING ROOTS was honored. Her movie will be airing on Lifetime television May 26 at 10 PM. Please check your local listings because it's a film you do not want to miss. It's about how a small town is transformed after watching the TV series "Roots".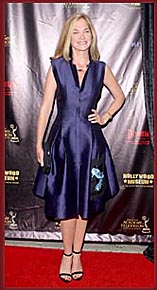 Maura West celebrated her birthday as well as hosted the leading actresses this year. Man, do I feel like a special girl to be in the company of such great chicks. And then last night the Emmy reception for the nominees was of course a blast. I am wearing a beautiful designer dress by Sachin and Babi. And my Emmy dress for the evening will be that same designer. I can't wait for you to check it out.
I am very excited for the upcoming award show… But I have to tell you I feel like a winner already. I know it's cliché but I am truly honored just for the recognition of the work that I did on Days. I had a great time doing that show and Eve was a challenge but gratifying. I'm looking forward to walking the red carpet with myhandsome husband.
Until next time… Kassie
View Kassie's Blog Photos Larger

Kassie's designer dress by Sachin and Babi.
Available at Juxtaposed.
Jewelry by Elyse Ryan Jewelry.