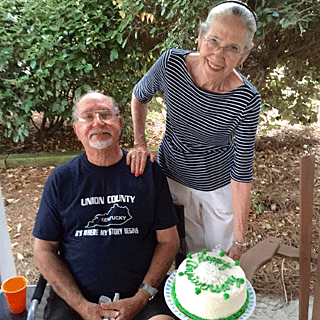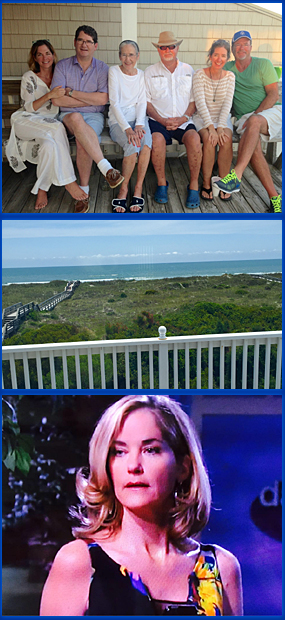 (July 31, 2015) I hope everyone has had a safe and amazing summer. Mine was a little slow on the set of Days of Our Lives. But that allowed me to have a lovely time with family and friends over the summer months. As many of you know, I spend one week in July at the beautiful Sunset Beach, North Carolina with cousins and family. It is a beautiful location as you can see. This year was our 30th anniversary. We also took the time to celebrate Mom and Dad's 60th wedding anniversary. They have a love that knows no boundaries. I hope that Jimmy and I can be as happy as they have been. Their loving legacy will live on in their children and grandchildren.
I'm looking forward to seeing some of you in Chicago the weekend of the 21st, 22nd, and 23rd of August at the Bruce Campbell's Horror Film Festival @ Wizard World Comic Con Chicago 2015? It's always great to meet new fans of Evil Dead II as well as new fans of Days of our Lives.
I want to think my fans for their continued support. Thanks for watching Eve and I hope you will enjoy the storyline coming up. It's very powerful and some of the most challenging work I have done in my daytime career.
Until next time… Kassie
Follow Kassie on Twitter and Facebook
VIEW KASSIE'S BLOG PHOTOS LARGER