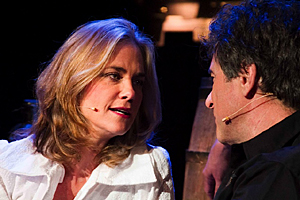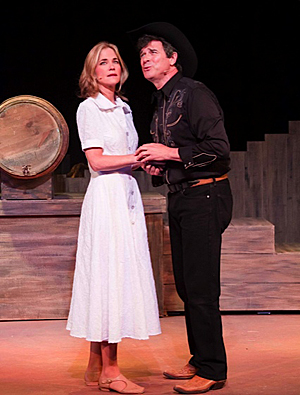 (May 18, 2013) Well I am back in New York City after an incredible three weeks in Naples, Florida doing "110 in the Shade" with my loving co-star and husband ...Jim! We had an incredible time working together again after 10 years. We worked with an incredible team/ensemble of actors, technical crew, musical director and director at the Theater Zone! I really loved being back on stage. The last time I was there was in high school and that was a long time ago.
During that three weeks many things transpired. The great launch of One Life to Live and All My Children by Prospect Park. I am still reeling from the excitement. The shows look better than I ever expected them to look and One Life to Live really feels like home to me. From the reaction on the street the fans are thrilled to have their shows back.
And no one is happier than me. I love seeing the chemistry that is exuding from the screen from these powerful actors. No one could be more adorable than Bo and Nora, no one can be hotter than Melissa Archer and of course... I love my Todd and Blair!

I was made aware of the schedule change of the airings just as many of you fans were by Twitter… But I can assure you if the changes were made they were necessary to keep these shows coming to you as often as they possibly can. No
one wants the shows to be successful more than Prospect Park and the cast and crew of One Life to Live and All My Children. We've all got to continue to watch and continue to tell all of our friends where they can watch it and how they can watch it. Let's keep it in the top 10 Hulu.com choices... Forever!
Next week I start back as Blair!! I'm eager to get back to Stamford, Connecticut and have fun again with this great team of hard working individuals.
Until next time.... Kassie